So you're new to the world of solar, but you don't know a lot about the technology and all of those solar panel and solar inverter brands. Firstly, reassure yourself that you're making a brilliant decision. It's not just the way forward for our country and our world, you're about to slash your power bills, crank up your home's value, and get a super low-maintenance way to deliver clean and sustainable power for your family – and perhaps even the rest of us via the electricity grid!
But now for the slightly trickier bit – wading through the growing, bustling and highly competitive Australian solar industry market. The good news is that all of that competition means a huge range of options and low prices. As a newcomer, though, how are you going to find out who makes and supplies the best solar inverters near you, complete with affordable prices and a reputation for reliability, durability and quality? What solar inverter brands are even available across Brisbane, the Sunshine Coast and beyond?
As the leading solar electricians in the area, with more experience than most of our peers in system installations, solar repairs, cleaning and maintenance, our friendly team at Solar Repair Service are perfectly placed to offer trustworthy advice about the best solar inverter brands available right here. And that sort of advice is crucial, given that up to 70% of all solar system failures are due to a failed inverter.
But first things first: what's a solar inverter, anyway?
The panels aside, it's the inverter that converts the direct current (DC) generated by the sunshine and your panels into the alternating current (AC) you need for your power points. With such an important role, it's crucial you know a little about the best inverter for solar systems from a brand perspective.
So what are the stand-out best solar inverter brands near you? Let's get stuck into it:
1. Fronius
Let's start with an Austrian brand (no, we didn't spell Australian wrong!). If that puts you off though because you prefer Aussie-made, how about this: the brand has been around since World War II, so you could say they have an awful lot of experience – and that's actually quite rare for the renewable energy sector. The first Fronius solar inverter was switched on in 1995, and now there's an office in Victoria.
2. ABB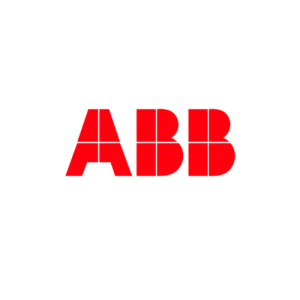 Another very impressive solar inverter brand knows exactly what it's doing, across no less than four forward-looking global industries – electrification, automation, motion, and robotics. They've set as a mission the "transformation of society and industry" to make it more productive and sustainable, which is music to the ears of many. And if you thought Fronius' history back to WW2 was impressive, consider ABB's 130+ years heritage, culminating in well over 100,000 employees across 100 countries. A sure bet.
3. SMA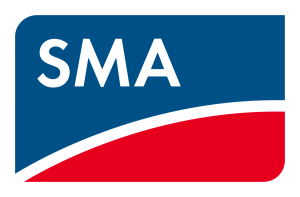 SMA solar inverters, on the other hand, is smaller – just 3,000 employees across 18 countries. But where SMA exceeds itself is in its dedication to innovation, which is actually sometimes easier for large companies at a more manageable scale. And this German company, with almost $2 billion in sales even in the covid-affected 2020, has been around for four decades – another safe bet. Need more convincing? SMA is currently the only solar company listed on the TecDAX – an index tracking the performance of Germany's 30 biggest tech companies.
4. Sungrow
While the credentials of the aforementioned 3 solar inverter brands may be impressive, Sungrow – a great brand name, by the way – makes a particularly bold claim. This German brand claims to be "the world's most bankable inverter brand" after 24 years in the photovoltaic space. How does it justify this claim? Remembering that 1 gigawatt is 1000 megawatts, or a billion watts, Sungrow claims to have installed over 182 GW since 1997. Wow! It was achieved by putting together and building the biggest R&D team in inverter innovation in the entire solar industry – and launched the biggest inverter factory on planet earth in 2019.
Solar Repair Service knows all the best solar inverters
Spoiled for choice? We understand that newcomers to the solar industry may be fully on board with the concept, but a little out at sea when it comes to reliable and affordable solar inverter brands. So here at Solar Repair Service, we'd love to help! If you're looking to get a solar setup up and running across Brisbane, Moreton Bay, the Sunshine Coast and beyond, there's no one better in the business – so give our friendly team a call.