Need solar repairs Sunshine Coast?
With a massive increase in households taking advantage of the sun and going solar on the Sunshine Coast over the last decade, were now starting to see the effect of some pretty poor workmanship and inferior products.
Many solar systems across the Sunshine Coast are installed incorrectly and can even be unsafe! Our expert Sunshine Coast solar repair electricians can quickly locate faults within solar systems and give you the best solution to repairs the system and get it up and running again fast!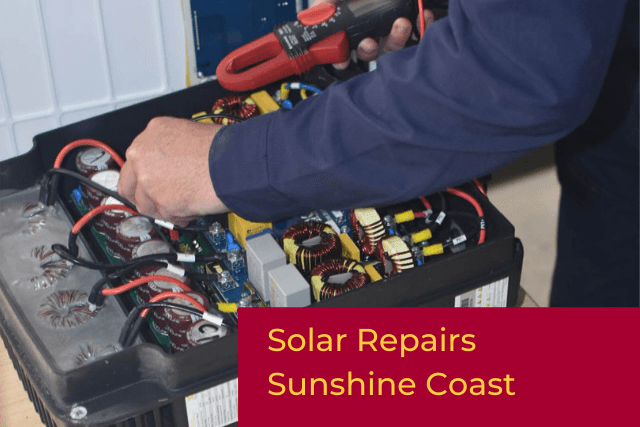 Trusted solar repair experts in Sunshine Coast
Family owned and operated Sunshine Coast solar power repair business. We are expert electricians in solar repairs. We test and repair solar power systems. If you have a solar issue, we can find a solution! Give us a call for help!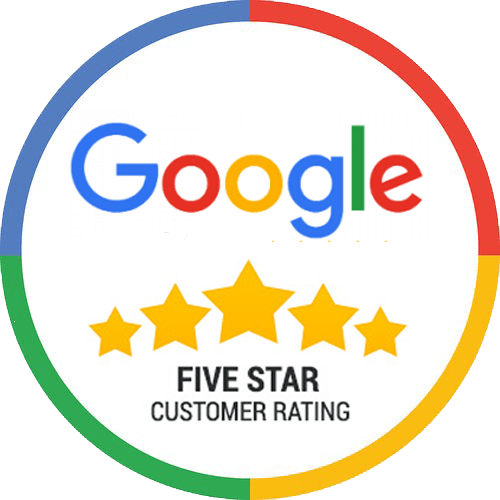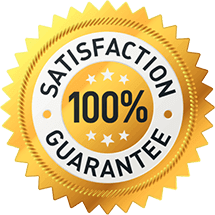 MAKE A BOOKING!
Get upfront pricing and guaranteed workmanship when you book one of our expert solar repair electricians today!
Solar panel and inverter repairs Sunshine Coast
Has your solar system stopped working? Need it repaired by a Clean Energy Council accredited solar power electrician? Our solar team are experts at testing, locating and repairing solar power issues. Not all solar panels and inverters can be repaired. We can advise you on the best repair option for your system.
Solar inverter testing and repairs
We can test all leading brands of solar inverters and quickly identify any faults causing your system to reduce or lose production. Our comprehensive testing process ensures we accurately identify the system faults. Our expert solar technicians will give you clear upfront and honest advice.
Sunshine Coast Solar repair Professional In Action!
Watch our solar repair technician provide educational solar repair videos and assist a client in Sunshine Coast. Give us a call today for responsive solar power help!
Solar electrician Sunshine Coast
Not all electricians have experience with solar systems. Our solar electrician team have been installing, repairing and servicing solar systems across the Sunshine Coast for more than a decade. We have the solar knowledge and experience to ensure you get the best advice. Call our expert team today!
Sunshine Coast solar repairs
When you're looking for a solar repair electrician on the Sunshine Coast make sure you select a (CEC) approved electrician. This qualification indicates the electrician has completed the required industry solar training. It's a requirement the electrician must comply with the solar installation guidelines and it's possible to lose a demerit point on this license! This means "they care" and will do the job safely and correctly. Our Sunshine Coast solar electricians are CEC qualified so you can trust us for a quality job!
AREAS WE SERVICE
If you need a solar power expert on the Sunshine Coast don't hesitate to give our friendly team a call we have the experience and qualifications to ensure you get the best possible service and solution. Here are just a few of the suburbs we service.
Alexandra Headland
Aroona
Bald Knob
Balmoral Ridge
Battery Hill
Beerburrum
Belli Park
Bells Creek
Birtinya
Black Mountain
Bli Bli
Bokarina
Booroobin
Boreen Point
Bridges
Buddina
Burnside
Caloundra West
Cambroon
Castaways Beach
Chevallum
Coes Creek
Conondale
Coochin Creek
Coolabine
Cooloolabin
Cooran
Cooroibah
Cooroy
Cooroy Mountain
Cootharaba
Cotton Tree
Crohamhurst
Curramore
Currimundi
Diamond Valley
Dicky Beach
Diddillibah
Doonan
Dulong
Eerwah Vale
Elaman Creek
Eudlo
Eumundi
Federal
Flaxton
Forest Glen
Gheerulla
Glass House Mountains
Glenview
Golden Beach
Harper Creek
Highworth
Hunchy
Ilkley
Image Flat
Kawana
Kenilworth
Kiamba
Kidaman Creek
Kiels Mountain
Kin Kin
Kings Beach
Kulangoor
Kuluin
Kunda Park
Kureelpa
Lake Macdonald
Landers Shoot
Landsborough
Mapleton
Marcoola
Marcus Beach
Maroochy River
Meridan Plains
Minyama
Moffat Beach
Mons
Montville
Mooloolaba
Mooloolah
Mooloolah Valley
Mount Coolum
Mount Mellum
Mudjimba
Ninderry
Noosa Heads
Noosa North Shore
Noosaville
North Arm
North Maleny
Obi Obi
Pacific Paradise
Palmview
Palmwoods
Parklands
Parrearra
Peachester
Pelican Waters
Peregian Beach
Peregian Springs
Perwillowen
Pinbarren
Point Arkwright
Pomona
Reesville
Ridgewood
Ringtail Creek
Rosemount
Shelly Beach
Sippy Downs
Sunrise Beach
Sunshine Beach
Tanawha
Tinbeerwah
Towen Mountain
Twin Waters
Valdora
Verrierdale
Warana
West Woombye
Weyba Downs
Witta
Woombye
Wootha
Wurtulla
Yandina Creek
Yaroomba
Need Solar Repair Services? Get In Touch!
Send us a message with your solar repair needs and we'll give you a call to answer any questions and arrange a booking.
COMMON SOLAR SYSTEM PROBLEMS WE REPAIR
Water ingress into the DC isolators at the inverter.
Cracked and split solar cell inside the glass.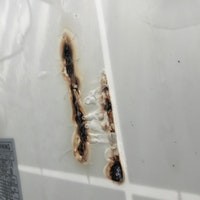 Melted solar panel. Picture from underside of module.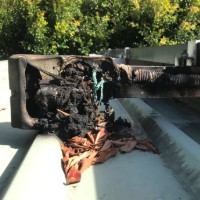 Melted DC rooftop solar power isolators.
Burn lines & cracked cells inside the solar panels.
Corrosion inside the glass on the solar cell.
Burnt, melted DC solar cabling under the panels.
Many different brands of faulty solar inverters.
SOLAR REPAIR SERVICE REVIEW
We've helped thousands of residents just like you with all their solar power needs. What did they have to say about Solar Repair Service? Read some of our many five-star reviews to find out! …I need my solar inverter replaced and switchboard upgraded. Jeremy arrived spot on time as advised, got straight into it and very happy with the service… It's no secret that a decent electrician is harder to find than Where's Sally! But I finally found it here. Look no further, you will get professional work and great ongoing support. Prompt, professional service, and great trouble-shooting skills – Tom did an excellent job, and other members of staff with whom I had dealings were also very good.


Check out some of our solar repair videos!
Need A Solar System Technician?
For upfront pricing and guaranteed workmanship, call the solar electrician Brisbane & Sunshine Coast locals can rely on for fast and friendly service.
Common solar repair questions we are asked
Can solar inverters be repaired?
Most solar inverters have very few repairable parts. Common parts like fuses or DC plug inputs in some cases can be repaired. Some brands such as Latronics, can generally be sent back to the manufacturer for reconditioning. Each inverter repair is usually case by case, however more often than not the inverter will need to be replaced.
How much does a solar inverter cost to replace?
Each replacement is different, therefore a different cost. The price depends on a few key factors which include, the size of the inverter (inverter KW rating), location, wiring requirements of the new inverter and the type of DC isolators.
Do solar systems need yearly maintenance?
Its recommended you have your solar system checked and inspected on a annual basis, its important to regularly check the DC rooftop isolators to ensure there is no water ingress. These can become a fire risk if they are in poor condition.
Can you repair solar panels?
First, the good news: solar panels and related infrastructure are very reliable due to the total lack of moving parts and you can expect decades - yes, decades - of quality life out of them as long as they are properly maintained.
And now for the even better news: even if your solar panels are on the blink, they can definitely be repaired.
The most common problem is simply breakage - like someone hitting a cricket ball for 'six'. If you can get to the repair before the moisture finds its way in, it can probably be fixed. The next most common repair is for damaged or corroded wiring, but even complex problems like PID (potential induced degradation) can be addressed by calling a fully licensed and highly experienced solar panel repair technician.
What can cause solar panels to stop working?
Solar panels are an outstanding long-term investment due to high reliability and the mammoth potential for energy savings - but that doesn't mean they don't sometimes go wrong or need some professional attention.
The easiest way to ensure your panels keep working is by catching a problem at its earliest stage. These include:
Low power output
Unexpected shutdowns
Small cracks
Corroding wiring
Dirty/debris
Burn marks.
Luckily, the lack of moving parts makes solar panels incredibly unreliable, but ignoring the aforementioned warning signs leaves you wide open for a host of potentially terminal problems including:
Delamination
Electrical/wiring issues
Hot spots
The PID effect
Inverter failure.
The best way to stay on top of your solar panel investment is by getting a full and complete solar power system inspection every year.
What is the average life of solar panels?
The simple answer is that it's entirely reasonable to expect your solar panels to last 25 years - or even more. A general guide is to look at the average length of warranties, which in Australia is 25 years for performance and at least a decade in terms of associated technologies.
The slightly more complex answer is that your panel array longevity depends on a few other factors - the first being the basic quality of the panels and the reputation of the product manufacturers. But arguably even more important is a strict adherence to the recommended solar panel cleaning, solar maintenance and inspection schedule.
Can you pressure wash solar panels?
Actually, the answer is clearly no. But don't take that as bad news, because for your routine household maintenance, simply give your solar panels a good spray with the garden hose - and put the importance of a full and thorough clean in the hands of a trained and qualified expert with all the best solar panel cleaning equipment.
For the rest, the rain clouds are effective enough at keeping your solar panels clean enough between garden hose and professional clean sessions. Pressure hoses and washers may seem like a great idea, but those thousands of PSI of water pressure may find their way under the surface or through micro-cracks and into the cells themselves - and the outcome will not be good! Also steer clear of hard-bristle brushes and harsh chemical cleaning products.
What are the best solar inverter brands?
If you ask the experts, they'll basically agree about the shortlist for the title of 'best solar inverter brand in Australia'. Remember, while it's your solar panels that will be collecting the sun's clean and totally free energy, it's the inverter that is the heart of the system that turns it into useable electricity at the power point.
Among the very best solar inverter brands in Australia are:
While there are plenty of other perfectly reasonable solar inverter brands on the growing competitive Australian market to choose from, the ones listed above are consistently rated the highest in terms of warranty, maximum efficiency and reliability.
How often should you clean solar panels?
You should be giving your solar panels a gentle spray with your garden hose at least every 3-6 months, although heavy rains will also do the job for you. Apart from that, consider getting your solar panels professionally cleaned at least every year as panel cleanliness is the most significant factor when it comes to solar system performance and longevity.
And there's plenty the garden hose won't get off, including bird droppings and really rusted-on grime. Remember, your solar panel system's efficiency is based on an unobstructed relationship between solar cell and the sun, and that apparently innocent layer of grime can quickly reduce performance by 50% and also exacerbate small issues that could in time become terminal.