Looking for a qualified solar electrician on Redland Bay?
With over 25 years of combined experience in the solar industry, our team can check, test and repair all brands of solar systems. We have industry trained (CEC) Clean Energy Council approved solar electricians with vast experience in repairing solar power installations. Contact us if you need a solar expert to repair your system on Redland Bay. When you call you will speak to a friendly office team member that will make a booking for our solar expert to check your system.
Trusted solar repair experts in Redland Bay
Family owned and operated. Solar power repairs specialists covering Redland Bay We have been in business since 1986. We are experts in solar repairs! We take pride in our workmanship & honest expert advice.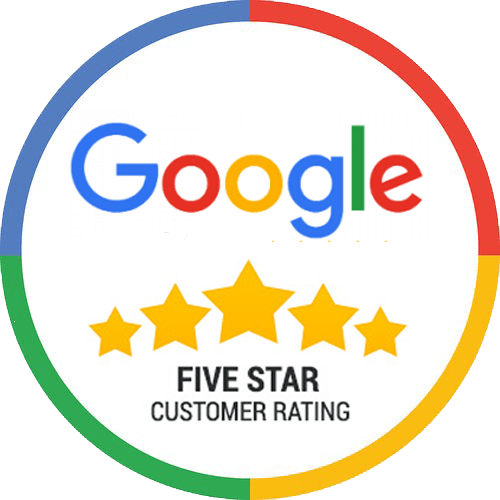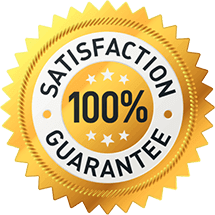 MAKE A BOOKING!
Get upfront pricing and guaranteed workmanship when you book one of our expert solar repair electricians today!
Solar inverter repairs Redland Bay
We have repaired and replaced hundreds of solar inverters across Redland Bay. We can check, test and repair all leading brands of solar systems, inverter, panels and determine why the system has failed. Sometimes the inverter fails from other issues within the solar system. Our Redland Bay solar technicians can identify and issue with the solar system and give you advice on the best options to get your system running again, minimising downtime and saving you money.
Solar power electrician Redland Bay
When it comes to solar system repairs, there's a lot of different solar system failure scenarios, this is why you need to choose an experienced solar repair electrician with Clean Energy Council (CEC) accreditation, as they have the relevant industry solar training. Our solar electrician team are all qualified CEC installers and have successfully repaired hundreds of faulty solar system across the Redland Bay and can give you clear advice on the issues, cause of failure and best case repair scenario.
Solar system repairs Redland Bay
If you have a faulty solar system and need help! Give us a call today. We are a family-owned and operated electrical business for over 30 years, our friendly experienced solar electricians cover all areas of Redland Bay and offer a fast responsive service to get your solar system working again and saving you money!
AREAS WE SERVICE
If you need a solar power expert in Redland Bay, don't hesitate to give our friendly team a call we have the experience and qualifications to ensure you get the best possible service and solution. Here are just a few of the suburbs we service.
Wellington Point
Victoria Point
Thornlands
Thorneside
Sheldon
Redland Bay
Ormiston
Mount Cotton
Cleveland
Capalaba
Birkdale
Alexandra Hills
Need Solar Repair Services? Get In Touch!
Send us a message with your solar repair needs and we'll give you a call to answer any questions and arrange a booking.
COMMON SOLAR SYSTEM PROBLEMS WE REPAIR
Water ingress into the DC isolators at the inverter.
Cracked and split solar cell inside the glass.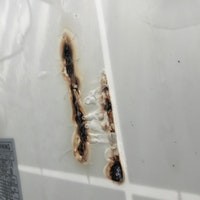 Melted solar panel. Picture from underside of module.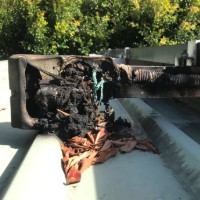 Melted DC rooftop solar power isolators.
Burn lines & cracked cells inside the solar panels.
Corrosion inside the glass on the solar cell.
Burnt, melted DC solar cabling under the panels.
Many different brands of faulty solar inverters.
SOLAR REPAIR SERVICE REVIEW
We've helped thousands of residents just like you with all their solar power needs. What did they have to say about Solar Repair Service? Read some of our many five-star reviews to find out! …I need my solar inverter replaced and switchboard upgraded. Jeremy arrived spot on time as advised, got straight into it and very happy with the service… It's no secret that a decent electrician is harder to find than Where's Sally! But I finally found it here. Look no further, you will get professional work and great ongoing support. Prompt, professional service, and great trouble-shooting skills – Tom did an excellent job, and other members of staff with whom I had dealings were also very good.


Check out some of our solar repair videos!
Need A Solar System Technician?
For upfront pricing and guaranteed workmanship, call the solar electrician Brisbane & Sunshine Coast locals can rely on for fast and friendly service.
Common solar repair questions we are asked
Can solar inverters be repaired?
Most solar inverters have very few repairable parts. Common parts like fuses or DC plug inputs in some cases can be repaired. Some brands such as Latronics, can generally be sent back to the manufacturer for reconditioning. Each inverter repair is usually case by case, however more often than not the inverter will need to be replaced.
How much does a solar inverter cost to replace?
Each replacement is different, therefore a different cost. The price depends on a few key factors which include, the size of the inverter (inverter KW rating), location, wiring requirements of the new inverter and the type of DC isolators.
Do solar systems need yearly maintenance?
Its recommended you have your solar system checked and inspected on a annual basis, its important to regularly check the DC rooftop isolators to ensure there is no water ingress. These can become a fire risk if they are in poor condition.