Need solar panel repairs?
They don't just drive down your bills, slash your carbon footprint and add value to your home – solar panels are also extremely low maintenance whilst delivering decades of clean, free energy backed by long product warranties. But all of that doesn't mean you won't one day need fast, reliable, affordable solar panel repair matched by great service and a smile.
Are your power bills suddenly much higher?
Is your solar system's power output down?
Are your panels older than 20 years?
Are your solar panels looking dirty?
Are you seeing error codes?
Does your system keep shutting down?
Is your system's data looking different?
Here at Solar Repair Service, swift & guaranteed solar panel repairs are what we do best! If your panels are showing signs of disrepair, act immediately to protect your big investment and dodge much bigger disruption and far more expensive repairs or even full solar panel failure & replacement.
Solar repair electricians you can depend on
Looking for a solar repair company? We are qualified solar power electricians and a family-owned and operated electrical business since 1986. We service Brisbane, Moreton Bay and the Sunshine Coast region!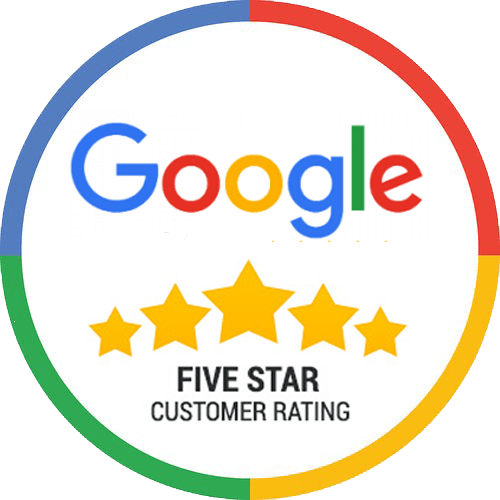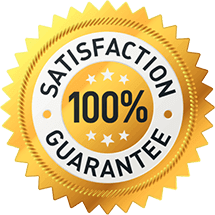 MAKE A BOOKING!
Get upfront pricing and guaranteed workmanship when you book one of our expert solar repair electricians today!
Why are you looking for solar repairs?
Did you know that only 5 out of 10,000 installed solar panels in Brisbane, Sunshine Coast & beyond fail every year? It's a fascinating statistic, so don't become its next unlikely victim by ignoring the early signs of solar panel trouble:
Corrosion: Your panels deal with a lot of weather exposure, and that air and water can lead to delamination & internal corrosion.
Electrical faults: Solar panels are electrical, making them susceptible to loose connections, wiring faults, oxidation and more. Do you need a qualified solar electrician to take a look?
Cracks: They're normally too small to see with the naked eye, but solar panel 'micro-cracks' are common and can severely affect longevity and performance.
Hotspots: Solar panel 'hotspots' – concentrated areas of overloading and overheating – are also common, and caused by dirt or compromised connections.
PID Effect: PID, or Potential Induced Degradation, is when voltage discrepancies affect your panel array's performance and efficiency.
Birds: We love to see them in the sky, but when they play and nest around your panels, problems can occur.
Snail Trails: This problem is not caused by snails, but it can look as though snails have been partying on your panels. If yours look amiss, get searching for 'solar panel repairs near me'.
If that sounds like a lot of solar panel problems, rest assured that this amazing modern technology is actually as reliable as it is hard-working. Given the products' famously long lifespan and constant exposure to the elements, however, wear & tear is inevitable – so you may be due for a solar panel repair inspection.
At Solar Repair Service, we are the renowned experts in solar panel repair Brisbane & Sunshine Coast wide and beyond. Our skilled team of CEC-qualified solar power electricians have decades of combined experience in the solar industry, and all the skills, knowledge and specialised equipment to get your hard-powering solar system back up and running in a flash.
Our services in solar repairs include:
Solar inspections & fault-finding
Panel maintenance, servicing, repairs & replacements
Repairs to wiring, isolators and other componentry.
Fully-accredited Solar Repair Service is trusted by some of the biggest names in the solar industry, as we work day and night to give our partners and clients peace of mind that they're working with a truly reliable company. All across Brisbane, Sunshine Coast & beyond, we've repaired hundreds of solar systems including all technologies, brands, models, and installations whether residential, commercial or industrial.
Call today for solar panel repair Brisbane & Sunshine Coast Wide
Solar panels are one of the greatest and most ethical inventions in human history – but they need to be looked after, checked regularly and maintained. Does your system require some swift and efficient solar panel repairs? Get in touch with the masters of solar panel repair Brisbane wide by giving the friendly team at Solar Repair Service a call today.
Need Solar Repair Services? Get In Touch!
Send us a message with your solar repair needs and we'll give you a call to answer any questions and arrange a booking.
SOLAR REPAIR SERVICE REVIEW
We've helped thousands of residents just like you with all their solar power needs. What did they have to say about Solar Repair Service? Read some of our many five-star reviews to find out! Above and beyond as always working with the team at static gets results done fast! It's always good to see a neat and tidy tradesman who arrives on time. Very professional… I can't believe the quality of the work. And for such a great price! Highly recommended.


Need A Solar System Technician?
For upfront pricing and guaranteed workmanship, call the solar electrician Brisbane & Sunshine Coast locals can rely on for fast and friendly service.