Need a solar inverter repair expert in Sunshine Coast?
Has your solar power inverter stopped working? Showing an error code or fault light? Or no lights at all? We can help! Our solar electricians can test and check all type of solar system inverters. With years of experience across all types, sizes and brands of solar inverters our team can quickly locate the issue and get the inverter repaired or replaced fast. We are Sunshine Coast's leading solar inverter testing, repairs and replacement company.
The experts in Sunshine Coast solar inverter repairs!
Looking to get your solar inverter repaired? Do you live in Sunshine Coast and have a solar inverter fault? Let us help you with your inverter issues!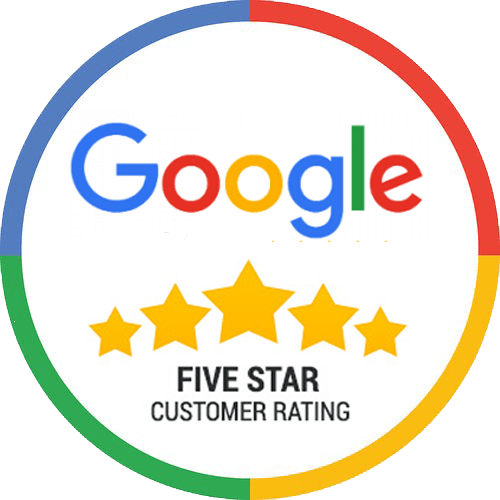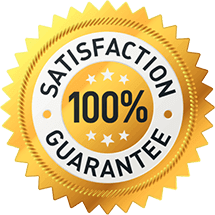 MAKE A BOOKING!
Get upfront pricing and guaranteed workmanship when you book one of our expert solar repair electricians today!
Can solar power inverters be repaired?

This really depends on the brand of solar inverter. A lot of solar inverter manufactures have closed down so parts won't be accessible. In some cases simple parts like fuses, plugs, cables can be replaced and some leading brands of solar power inverter will allow the inverter to be sent back to the manufacture for refurbishment. Our solar electrician can give you advice on the best course of action for repair.
Common causes of solar inverter failure!
We get lots of people asking us for a quote for a new solar inverter. While we can offer a free inverter quote, there usually more to the issue than just the solar inverter. We estimate out of 10 solar inverter faults more than 70% are caused by other issues within the system. Some of these issues include:
Faulty solar wiring.
Failed DC isolators on the roof.
Broken MC4 solar panel plugs.
Broken or damaged solar panels.
Water or moisture into the panels or wiring.
Solar inverter testing Sunshine Coast
We offer a comprehensive solar audit that covers all aspects of the solar power system from the panels to the wiring and inverter testing. This inspection allows us to identify the cause of the fault and in some cases can be a simple repair. This inspection will also ensure you're not replacing a perfectly good inverter only to find out the fault was something minor. On the completion of the inspection, you will receive a detailed report explaining any issues we found and our CEC qualified solar electrician can give you advice regarding your system while on site.
Solar inverter repairs and replacements Sunshine Coast
If you need help with your solar inverter, get in touch with us today! We are experienced in all solar system faults and can ensure you get accurate clear advice for the best solution to get your solar inverter working again.
Need Solar Repair Services? Get In Touch!
Send us a message with your solar repair needs and we'll give you a call to answer any questions and arrange a booking.
SOLAR REPAIR SERVICE REVIEW
We've helped thousands of residents just like you with all their solar power needs. What did they have to say about Solar Repair Service? Read some of our many five-star reviews to find out! Great response time and very pleased with their customer service. Was able to attend and fix my problem within hours. Very pleased with the result…


Amazing service. Professional standard and is also very tidy at a very reasonable cost. I have recommended them already to family… We had Tim and Bailey install our solar. They were both very professional and friendly. Would recommend anyone to have them in their home…


Common solar repair questions we are asked
Can solar inverters be repaired?
Most solar inverters have very few repairable parts. Common parts like fuses or DC plug inputs in some cases can be repaired. Some brands such as Latronics, can generally be sent back to the manufacturer for reconditioning. Each inverter repair is usually case by case, however more often than not the inverter will need to be replaced.
How much does a solar inverter cost to replace?
Each replacement is different, therefore a different cost. The price depends on a few key factors which include, the size of the inverter (inverter KW rating), location, wiring requirements of the new inverter and the type of DC isolators.
Do solar systems need yearly maintenance?
Its recommended you have your solar system checked and inspected on a annual basis, its important to regularly check the DC rooftop isolators to ensure there is no water ingress. These can become a fire risk if they are in poor condition.
Can you repair solar panels?
First, the good news: solar panels and related infrastructure are very reliable due to the total lack of moving parts and you can expect decades - yes, decades - of quality life out of them as long as they are properly maintained.
And now for the even better news: even if your solar panels are on the blink, they can definitely be repaired.
The most common problem is simply breakage - like someone hitting a cricket ball for 'six'. If you can get to the repair before the moisture finds its way in, it can probably be fixed. The next most common repair is for damaged or corroded wiring, but even complex problems like PID (potential induced degradation) can be addressed by calling a fully licensed and highly experienced solar panel repair technician.
What can cause solar panels to stop working?
Solar panels are an outstanding long-term investment due to high reliability and the mammoth potential for energy savings - but that doesn't mean they don't sometimes go wrong or need some professional attention.
The easiest way to ensure your panels keep working is by catching a problem at its earliest stage. These include:
Low power output
Unexpected shutdowns
Small cracks
Corroding wiring
Dirty/debris
Burn marks.
Luckily, the lack of moving parts makes solar panels incredibly unreliable, but ignoring the aforementioned warning signs leaves you wide open for a host of potentially terminal problems including:
Delamination
Electrical/wiring issues
Hot spots
The PID effect
Inverter failure.
The best way to stay on top of your solar panel investment is by getting a full and complete solar power system inspection every year.
What is the average life of solar panels?
The simple answer is that it's entirely reasonable to expect your solar panels to last 25 years - or even more. A general guide is to look at the average length of warranties, which in Australia is 25 years for performance and at least a decade in terms of associated technologies.
The slightly more complex answer is that your panel array longevity depends on a few other factors - the first being the basic quality of the panels and the reputation of the product manufacturers. But arguably even more important is a strict adherence to the recommended solar panel cleaning, solar maintenance and inspection schedule.
Can you pressure wash solar panels?
Actually, the answer is clearly no. But don't take that as bad news, because for your routine household maintenance, simply give your solar panels a good spray with the garden hose - and put the importance of a full and thorough clean in the hands of a trained and qualified expert with all the best solar panel cleaning equipment.
For the rest, the rain clouds are effective enough at keeping your solar panels clean enough between garden hose and professional clean sessions. Pressure hoses and washers may seem like a great idea, but those thousands of PSI of water pressure may find their way under the surface or through micro-cracks and into the cells themselves - and the outcome will not be good! Also steer clear of hard-bristle brushes and harsh chemical cleaning products.
What are the best solar inverter brands?
If you ask the experts, they'll basically agree about the shortlist for the title of 'best solar inverter brand in Australia'. Remember, while it's your solar panels that will be collecting the sun's clean and totally free energy, it's the inverter that is the heart of the system that turns it into useable electricity at the power point.
Among the very best solar inverter brands in Australia are:
While there are plenty of other perfectly reasonable solar inverter brands on the growing competitive Australian market to choose from, the ones listed above are consistently rated the highest in terms of warranty, maximum efficiency and reliability.
How often should you clean solar panels?
You should be giving your solar panels a gentle spray with your garden hose at least every 3-6 months, although heavy rains will also do the job for you. Apart from that, consider getting your solar panels professionally cleaned at least every year as panel cleanliness is the most significant factor when it comes to solar system performance and longevity.
And there's plenty the garden hose won't get off, including bird droppings and really rusted-on grime. Remember, your solar panel system's efficiency is based on an unobstructed relationship between solar cell and the sun, and that apparently innocent layer of grime can quickly reduce performance by 50% and also exacerbate small issues that could in time become terminal.
Need A Solar System Technician?
For upfront pricing and guaranteed workmanship, call the solar electrician Brisbane & Sunshine Coast locals can rely on for fast and friendly service.